20 March, 2010
Dork Dork Dork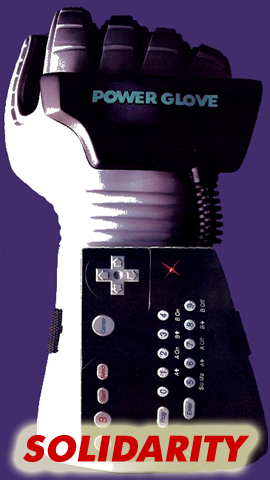 I like the term "8bit."
I think I'm going to re-appropriate as a general catch-all for the traditional definition of nerd/dork/geek (rather than the new "Everyone's a geek!" weak-ass interpretation). It's got all the caché of those other terms with none of the pejorative implications, plus, it's esoteric enough to maintain some sense of sub-cultural cool. A winner all around. Let's do it; we're 8bit. I'll do a webcomic about it and I'll rewrite the novel to birth the 8bit literary genre. Totally sounds like a plan.
With that in mind, I continued my dork-by-dork-west themed festival week. My musical SXSW experience kicked off Wednesday with Datapop 3.0 at the Highball here in Austin. While I knew of the 8bit music scene, I didn't expect the hardcore aspect of it… sets that began with basic dance-pop techno beats would end in some beautiful cacophony of digital speed-thrash. It was glorious. I captured most of it (in parts) on my phone, yet again disappointed by the Droid's microphone and camera options. meh. If you're new to the 8bit scene, Je Deviens DJ en 3 Jours part 5 is a fantastic example of both the music and the crowd atmosphere. After that, check out the other vids I took; all uploaded to YouTube:
8BK-ok : part 1, part 2, part 3, & covering Lady Gaga's Bad Romance
Je Deviens DJ en 3 Jours (who not only did an amazing set, but was adorably drunk and chatty in the bathroom beforehand…): part 1, part 2, part 3, part 4, part 5, part 6
In other 8bit linknews…
They forgot the most important joystick of all… my penis when I'm in the bathtub.
http://www.gizmodo.com.au/2009/06/from_joystick_to_brainwaves_a_visual_history_of_the_game_controller-2/
TRON! Tron Legacy (aka TR2N) has been viral for a while at the Flynn Lives! website, and until recently it's been the same viral trash—content that a 12 year old could put up during the commercial breaks of Saturday Morning Cartoons—but this name-the-game puzzle was a step above. It's not only total dorkcore, but damn fun and beautiful to look at.
Flynn Lives! , Arcade Challenge and just in case you haven't seen it yet, the Tron Legacy trailer.
Flynn isn't the only one with secrets: 10 things you didn't know about Mario Bros.
http://blogs.ocweekly.com/heardmentality/video-games—humor/ten-things-you-do-not-know-about-super-mario-bros/
And, just in case you're wondering, non-gamers do hate you. Here's why: